Tom Nehl Lake City, FL
Just off I-75, Tom Nehl Lake City proudly represents Freightliner, Western Star, and Isuzu trucks. Our parts department carries parts for all truck makes and models and has daily access to our Jacksonville warehouse. In addition to complete service for heavy duty trucks, this location is also an Oasis Network Service Provider.
This location has ample trailer parking.
Address
Tom Nehl Lake City
383 SW Arrowhead Terr.
Lake City, FL 32024
Get directions >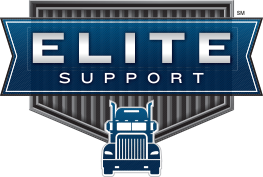 Hours
Monday:       7:00am - 6:00pm
Tuesday:      7:00am - 6:00pm
Wednesday:  7:00am - 6:00pm
Thursday:     7:00am - 6:00pm
Friday:         7:00am - 6:00pm
Saturday:     8:00am - 12:00pm
Sunday:       Closed
Monday:       7:00am - 5:00pm
Tuesday:      7:00am - 5:00pm
Wednesday:  7:00am - 5:00pm
Thursday:     7:00am - 5:00pm
Friday:         7:00am - 5:00pm
Saturday:     Closed
Sunday:       Closed
Monday:       9:00am - 5:00pm
Tuesday:      9:00am - 5:00pm
Wednesday:  9:00am - 5:00pm
Thursday:     9:00am - 5:00pm
Friday:         9:00am - 5:00pm
Saturday:     Closed
Sunday:       Closed
Service
FCCC Service (Freightliner Custom Chassis): Oasis Network Service Provider
Alignments
Transmission rebuilds
PMs
DOT inspections
Flywheel resurfacing

Staff