Tom Nehl Jacksonville, FL
Our flagship location on Edgewood Ave in Jacksonville is your one-stop shop for all things heavy duty and medium duty trucks. Need a part fast? Our parts warehouse holds the largest inventory of all makes truck parts in the region. In the market for a new or used semi truck? We proudly represent Freightliner, Volvo, and Western Star (check our Lake City location for Isuzu trucks!). Our service department and body shop are here to help with any repair or maintenance your truck may need.
Please note we have extremely limited trailer parking.
Address
Tom Nehl Jacksonville
417 Edgewood Ave. S.
Jacksonville, FL 32254
Get directions >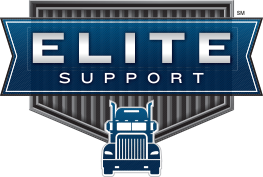 Hours
Monday:       6:00am - 8:00pm
Tuesday:      6:00am - 8:00pm
Wednesday:  6:00am - 8:00pm
Thursday:     6:00am - 8:00pm
Friday:         6:00am - 8:00pm
Saturday:     6:00am - 3:00pm
Sunday:       Closed
Monday:       6:00am - 8:00pm
Tuesday:      6:00am - 8:00pm
Wednesday:  6:00am - 8:00pm
Thursday:     6:00am - 8:00pm
Friday:         6:00am - 8:00pm
Saturday:     6:00am - 3:00pm
Sunday:       Closed
Monday:       9:00am - 5:00pm
Tuesday:      9:00am - 5:00pm
Wednesday:  9:00am - 5:00pm
Thursday:     9:00am - 5:00pm
Friday:         9:00am - 5:00pm
Saturday:     By Appointment Only
Sunday:       Closed
Service
Alignments
Transmission rebuilds
PMs
DOT inspections
Flywheel resurfacing