SelecTrucks, the newest member of the Tom Nehl Family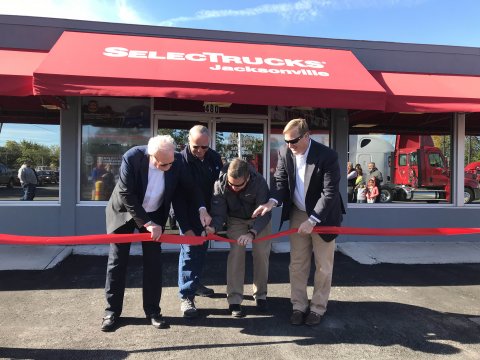 Welcoming SelecTrucks of Jacksonville to the family
Tom Nehl Truck Company is very pleased to welcome SelecTrucks of Jacksonville as the newest member of the Tom Nehl family. Located just a stone's throw away from Tom Nehl's historic Edgewood Ave location, SelecTrucks is Jacksonville's best source for quality used trucks. No matter what make you're looking for, the knowledgeable staff at SelecTrucks of Jacksonville can get you into a truck you'll love, at a fair price, with a warranty that gives you peace of mind.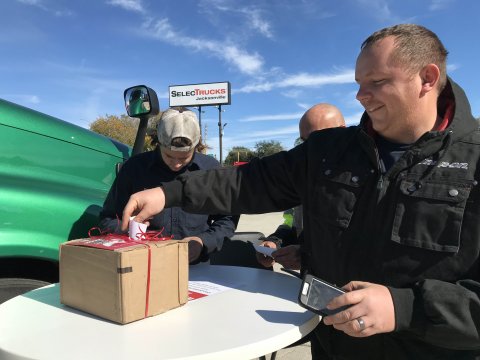 SelecTrucks Open House Celebration
In December 2018 SelecTrucks held a grand opening celebration open house, complete with a cookout and prizes. In the guess the weight of the truck contest, the winning entry was only 68 pounds off from the correct weight! Our customers really know their trucks! 
The entire team at SelecTrucks of Jacksonville was amazed at the outpouring of support from customers and friends as they celebrated a huge milestone. The SelecTrucks building underwent a major renovation to make it suitable for the dealership, and it was an exciting moment to see it all finally come together.
We're Here to Help
If you're looking for a used truck, our staff at SelecTrucks of Jacksonville would love to get you into a truck that's just right for you. Financing is available, and each truck comes with a Select Warranty and 60-day buyer assurance. 
You're always welcome to stop by to talk to our sales team, or call 904-389-3653. 
SelecTrucks of Jacksonville: 
480 Edgewood Ave. S
Jacksonville, FL 32205
Hours:
Monday - Friday 8am-5pm
Saturday by appointment
Sunday closed