Book Drive 2022
Pinedale Elementary school is just around the corner from our Edgewood Ave location. It's an underserved school full of hard-working teachers and bright, driven students. We have been partnering with Pinedale in a number of ways for the past year or so, including being a corporate sponsor, catering breakfast for their teachers, helping with a teacher encouragement project, and sending volunteers from Daimler to ready classrooms for the school year. 
Christmas 2022 offered the biggest opportunity to serve these kids yet! In conversation with the Assistant Principal we asked what they needed mid-year. The answer was immediate: books! With over 400 students in the school, it was no small goal to collect a book for each one, but we knew our employees an leadership team would be up for the challenge.
From Thanksgiving until the week before Christmas, employees brought in hundreds of books specifically requested by Pinedale teachers. The company gladly matched every donated book, until finally the goal was reached.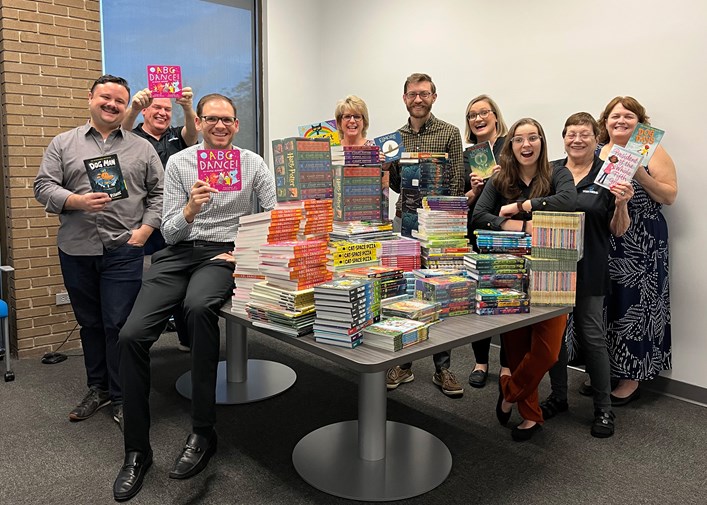 The delivery of the books to the school was the best Christmas gift ever....for us! To see the kids light up as they got their books was something special.